FIRSTONTARIO CREDIT UNION
FIRSTONTARIO CREDIT UNION
FirstOntario Credit Union, one of the largest credit unions in Ontario with 29 branches, wanted to conduct a limited offering of FirstOntario stock. The decision to offer company stock was driven by the credit union's goal to strengthen its Member offering and expand its service base. By providing an opportunity for members and investors to become stakeholders in FirstOntario, the credit union aimed to foster a sense of ownership and loyalty among its customer base while fuelling its growth initiatives and adhering to their ESG policy.
FIRSTONTARIO CREDIT UNION
The creative concepts implemented during the offering campaign proved to be highly successful, exceeding the initial engagement goals by nearly doubling them. FirstOntario utilized a range of innovative marketing strategies that captivated the attention and interest of its target audience. Leveraging digital platforms and social media channels, the credit union launched interactive campaigns that offered personalized experiences and gamified elements. This approach not only attracted new customers but also reignited the enthusiasm of existing members, who enthusiastically participated and spread the word among their networks.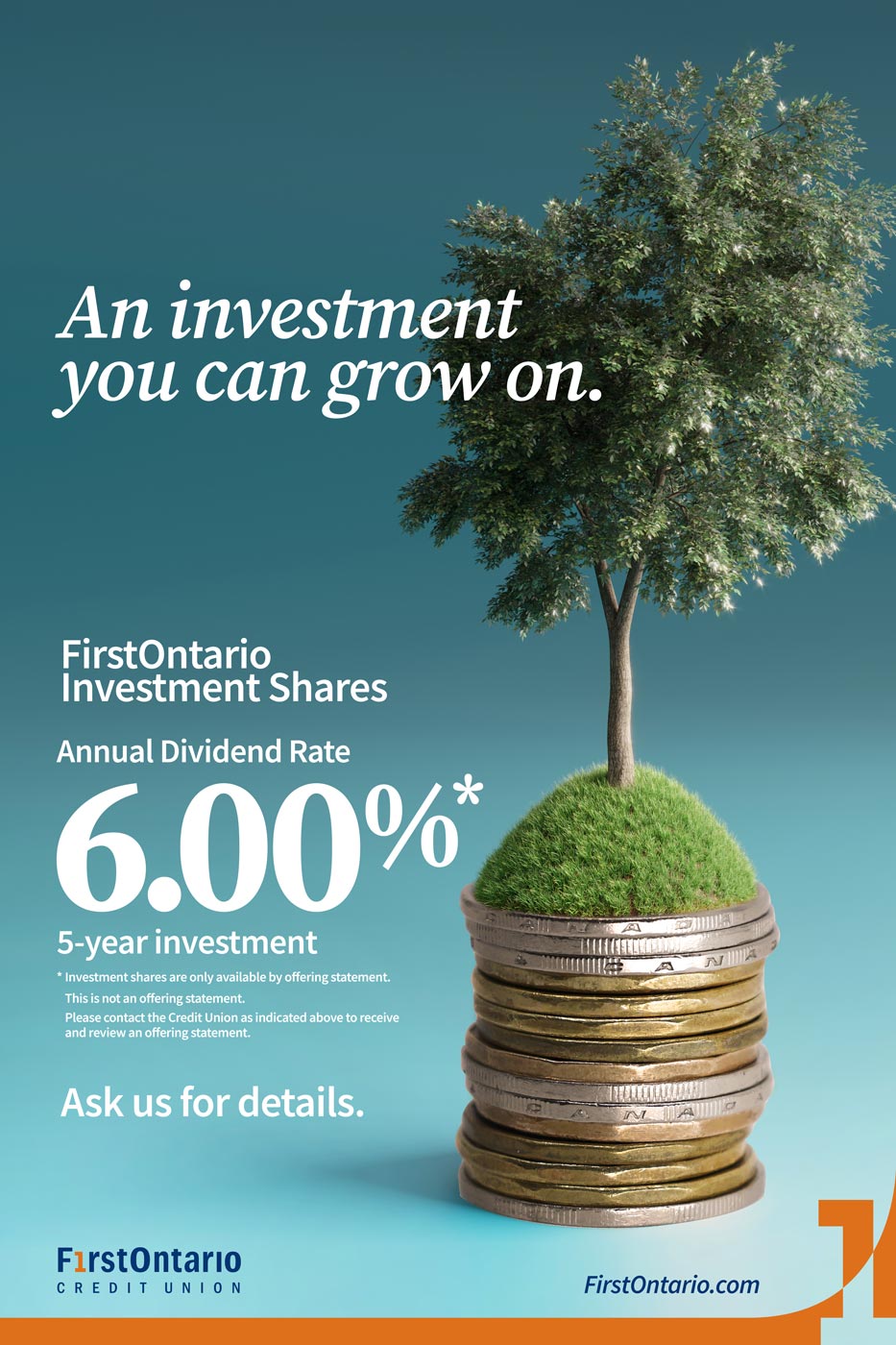 FIRSTONTARIO CREDIT UNION
Additionally, FirstOntario formed strategic partnerships with influencers and community leaders, leveraging their networks and credibility to amplify the message. Through their support and endorsement, the credit union was able to reach a broader audience and generate even more engagement. The combination of these creative concepts, coupled with the reputation and trust associated with FirstOntario, created a powerful impact, resulting in a significant surge in investor interest and participation in the limited offering of bank stock.