At PLAY, we are your ultimate solution for all your marketing needs. Our wide range of digital marketing services includes search engine optimization (SEO), pay-per-click (PPC) advertising, social media management, e-commerce management, web design and development, content creation, design branding, video and photography, as well as drone services.
Our team of experts is dedicated to helping your business thrive in the online world. We understand the importance of a strong online presence and our goal is to elevate your brand to new heights. By combining our expertise in various digital marketing disciplines, we will create customized strategies that align with your specific goals and deliver tangible results.
Whether you aim to drive more traffic to your website, generate high-quality leads, or increase sales, we have the tools, the talented team, and proven experience to help you achieve your objectives. Partner with us and let us take your business to the next level in the digital space.
SEARCH ENGINE OPTIMIZATION
Increase your website's visibility in search engines like Google, Bing!, and Yahoo. With our SEO services, we'll optimize your website to rank higher in search results, bringing more traffic to your site and helping you reach your target audience more effectively.
Get immediate traffic and leads through paid search advertising. We use targeted ads and keyword research to help you reach your ideal customers and drive conversions, all while maximizing your return on investment (ROI)
DIGITAL MARKETING STRATEGIES
Our digital marketing strategies are customized to help you achieve your business goals by leveraging the latest techniques and tools. From content marketing and email campaigns to influencer marketing, mobile marketing, and video content, we offer a wide range of services to help you succeed online. 
Engage your audience, build your brand, and grow your following with our social media management services. We'll help you create and execute a comprehensive social media strategy that leverages the power of platforms like Facebook, Twitter, Instagram, and LinkedIn.
Sell more online with our ecommerce management services. We can help you set up and optimize your ecommerce store, manage your inventory, process payments, and streamline your order fulfillment process to increase your sales and grow your revenue.
Make a great first impression online with a professional, responsive, and user-friendly website. Our team of designers and developers will work closely with you to create a website that showcases your brand and provides an exceptional user experience, all while delivering on your business objectives.
Elevate your business with powerful branding and design. The PLAY team will craft unforgettable experiences, building trust, differentiation, and emotion. From visuals to messaging, we'll leave a lasting impression at every touchpoint. It's time to tell your story.
VIDEO PRODUCTION & PHOTOGRPAHY
Capture attention and elevate your brand with video and photo. Our team creates captivating visuals that tell your story and engage your audience. Capture the big picture with our array of professional camera equipment from handheld to aerial drones.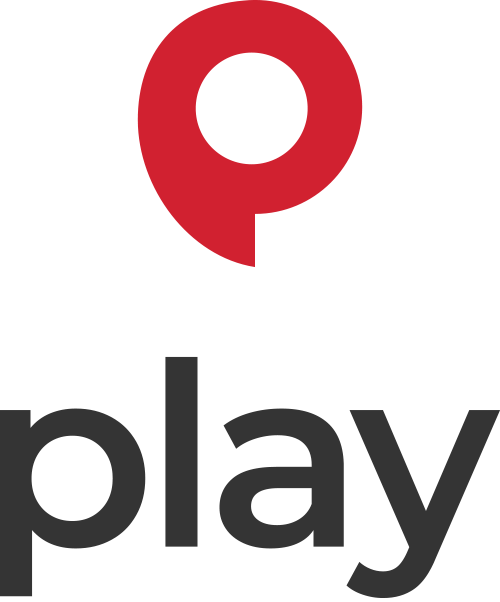 "The team at PLAY go above and beyond to ensure our name and reputation are top-notch. Their creativity and execution is impressive to witness."
General Manager, Liuna Station